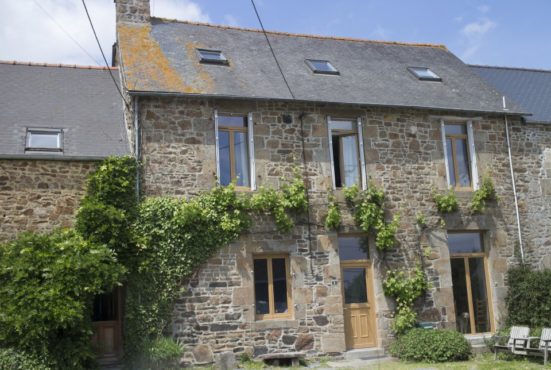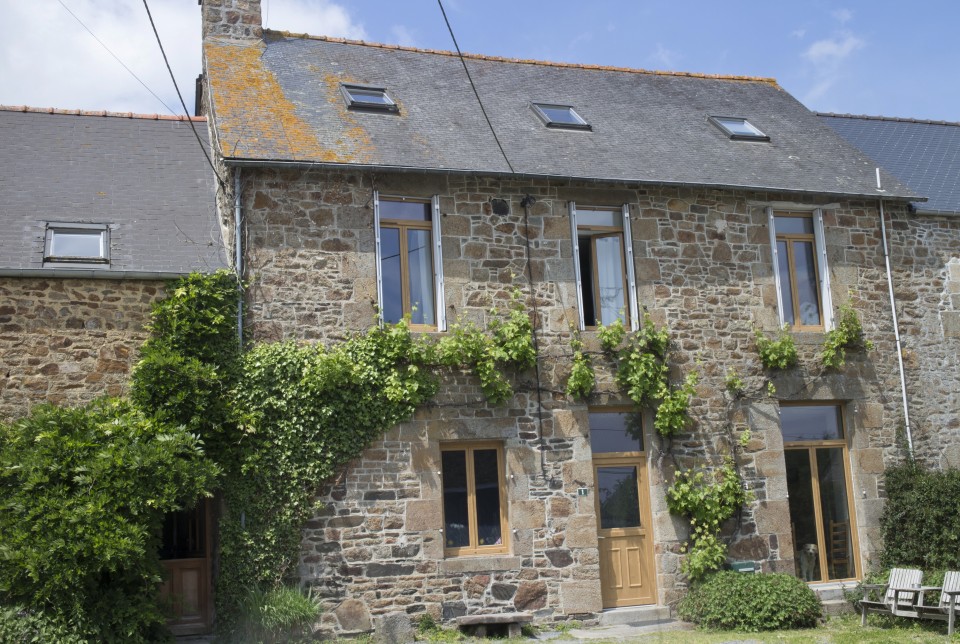 Bed and Breakfast
Rustic old farmhouse, with oak beams, original oak floorboards and a rambling garden
Our bed and breakfast is sometimes described as more homestay than B&B. When first built, the family lived on the ground floor and the valuable grain was stored on the first floor. You can see the huge oak beams that were fitted to hold the weight of the grain on the ground floor. We have kept the original oak floorboards on the first floor, despite their rough and ready appearance, as they hold so much history.
The front door of the bed and breakfast opens straight into the kitchen, which is the heart of our home, which we are happy to share with you. Also on the ground floor is the dining room where we serve a continental style breakfast each morning.
The first floor is where you find the family suite. There are two bedrooms and a shared bathroom. The double bedroom also has a small sitting area, and a log burner. There is room for an extra bed in both the twin room and the double bedroom.
On the second floor:
Chocolat is a large double room with ensuite shower room. The room can be prepared with either twin beds or a large double bed. There's a sofa bed too, so room for a third person.
Framboise has a double bed and ensuite shower room. There is room for an extra bed or a cot.
The door to the back garden is on the first floor, and there is a large and rambling garden, with tables and chairs and a hammock. There is also access to the gîtes, and the chickens and sheep.
Guests are welcome to keep food in the fridge, subject to space being available. We are happy for guests to use the dining room for picnics in the evening, and from time to time, with some notice, we can prepare an evening meal.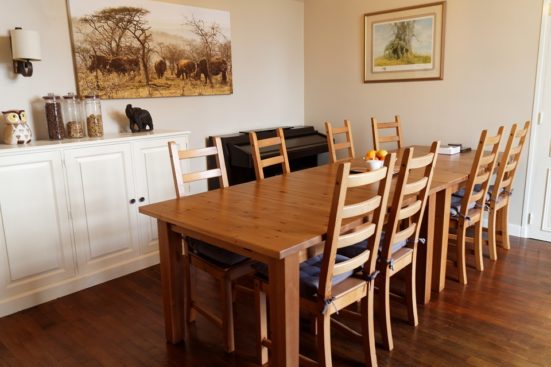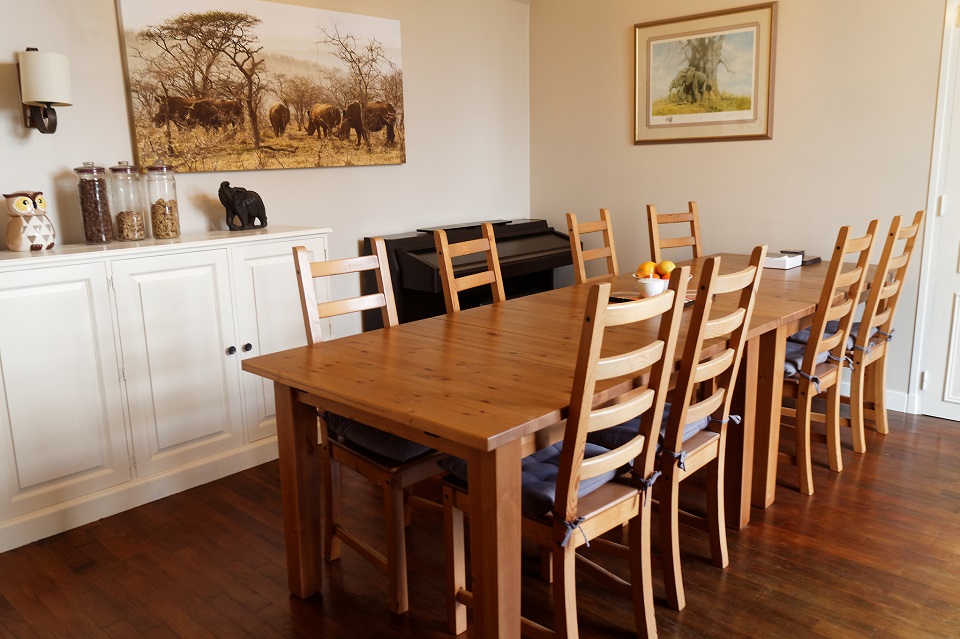 The dining room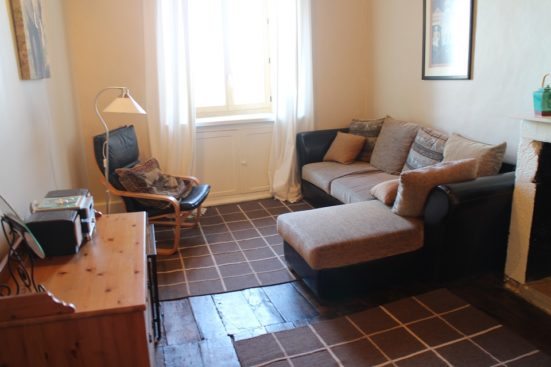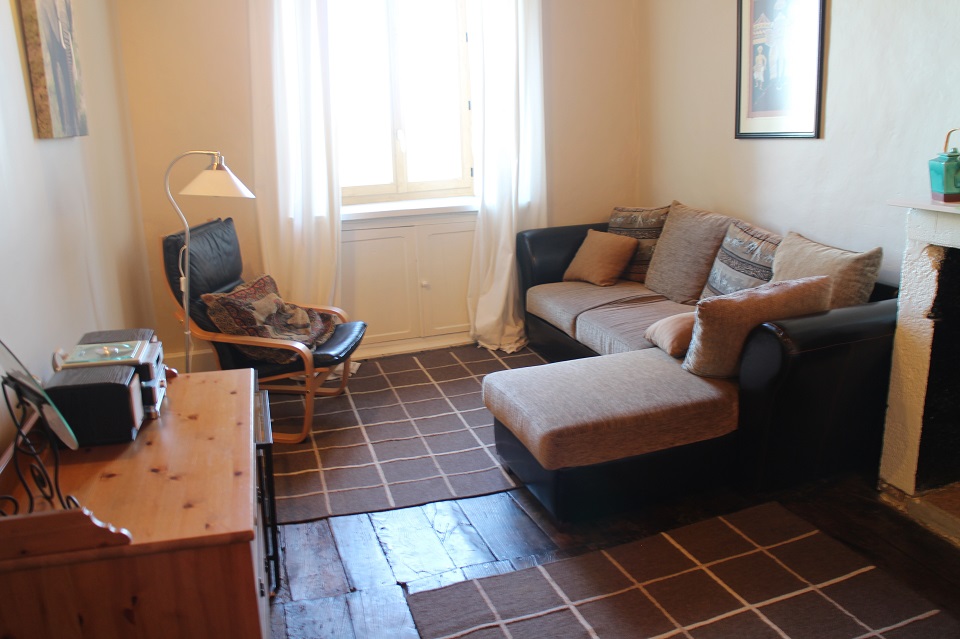 Family suite sitting room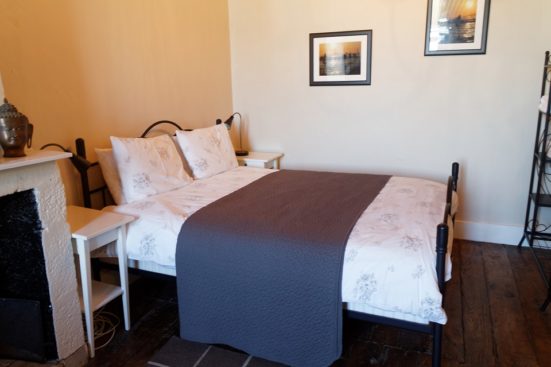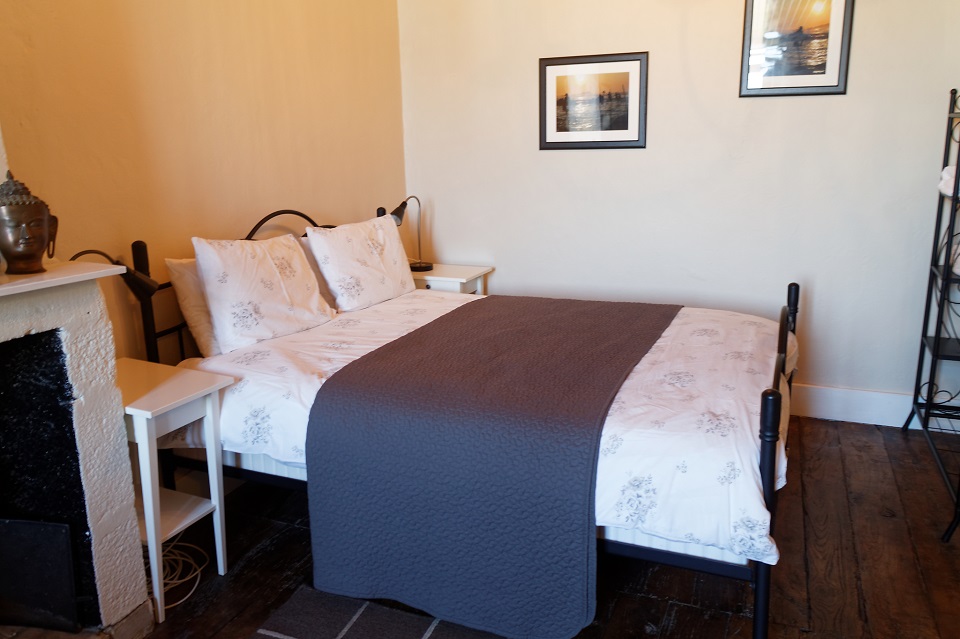 Family suite bedroom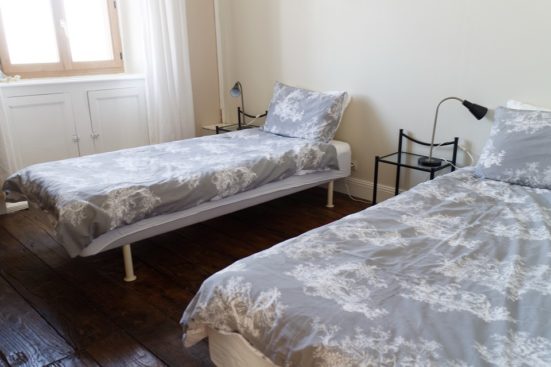 Family suite – Twin room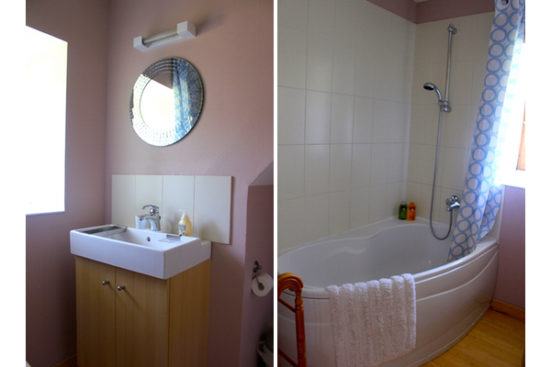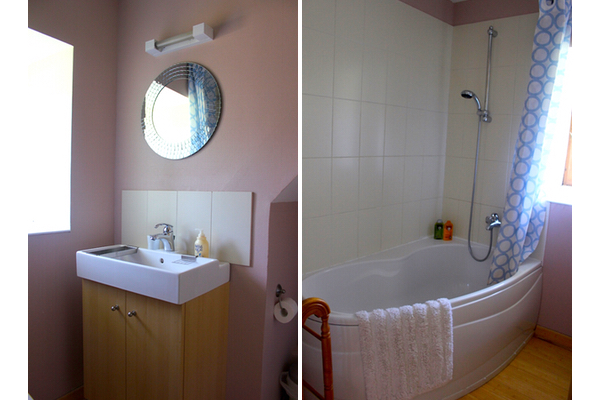 Family suite bathroom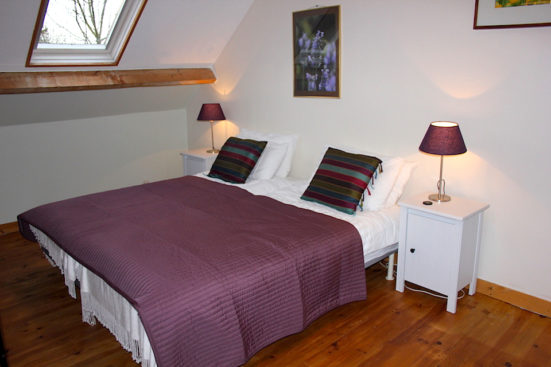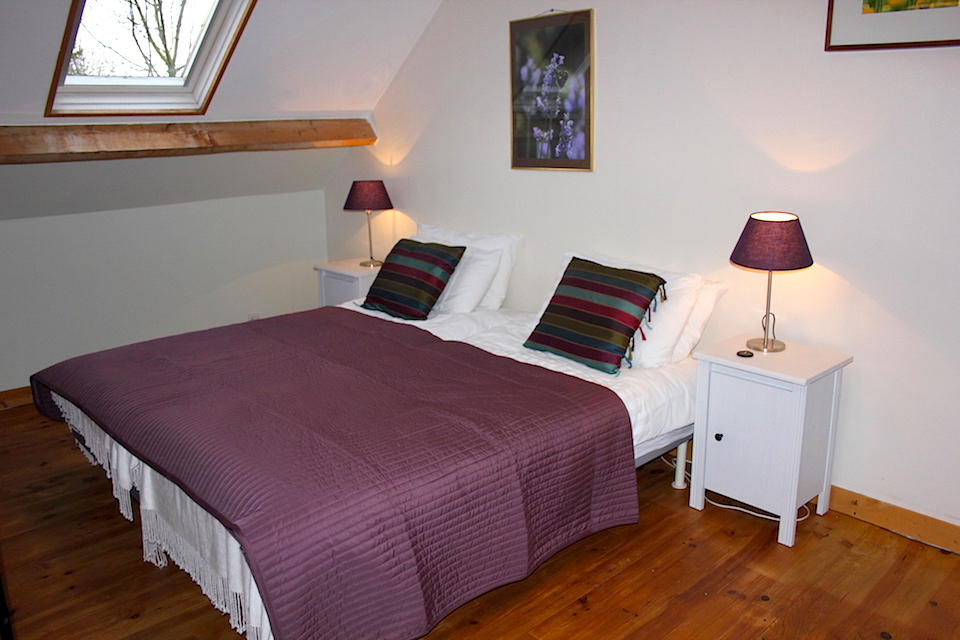 Chocolat bedroom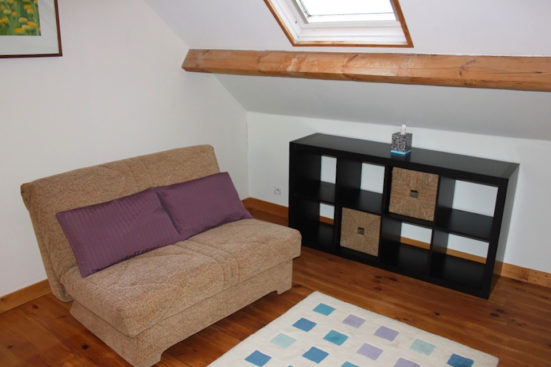 Chocolat bedroom – sofa bed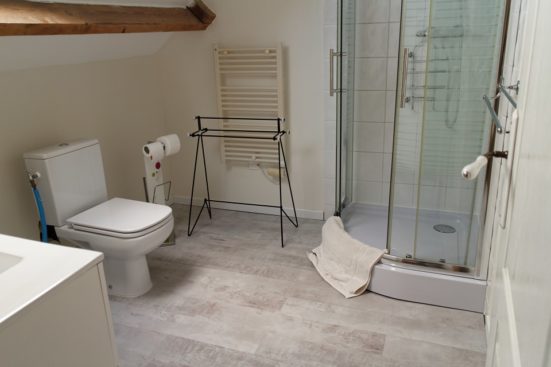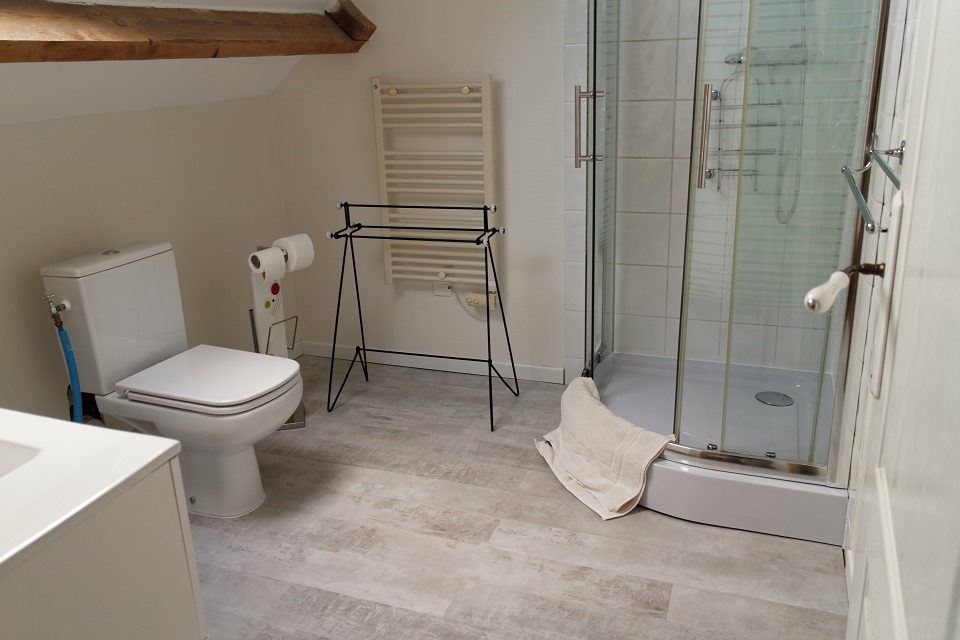 Chocolat bathroom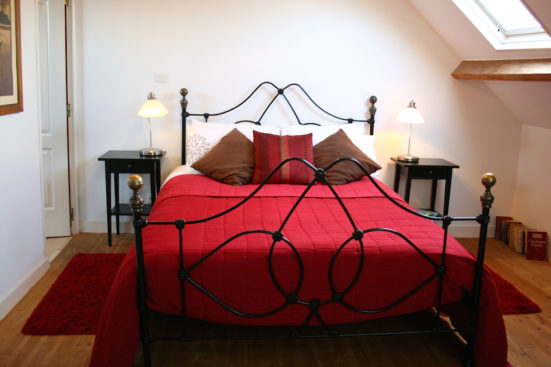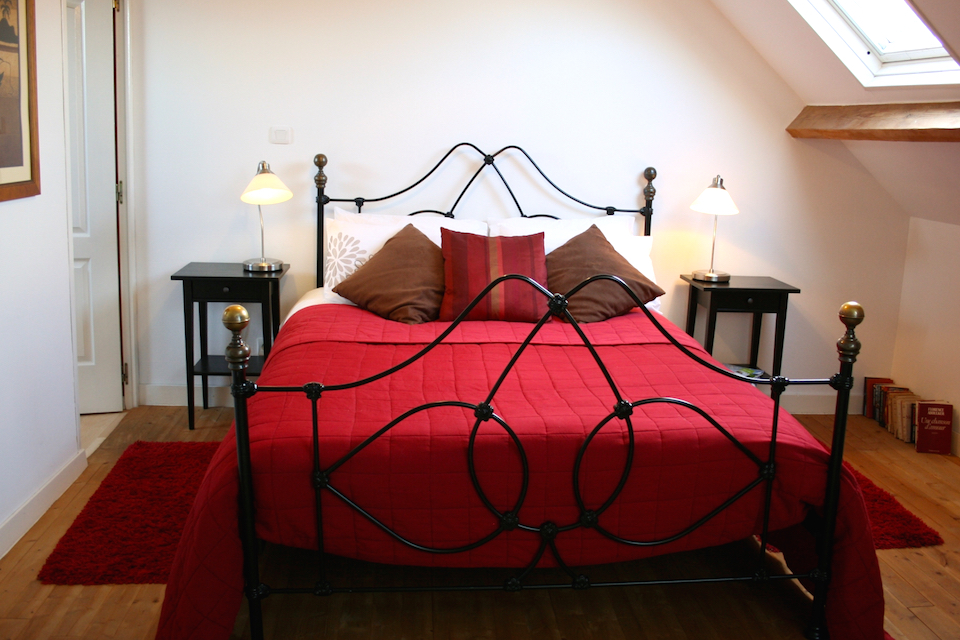 Framboise bedroom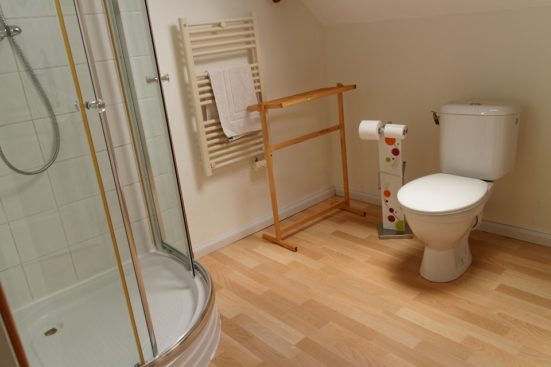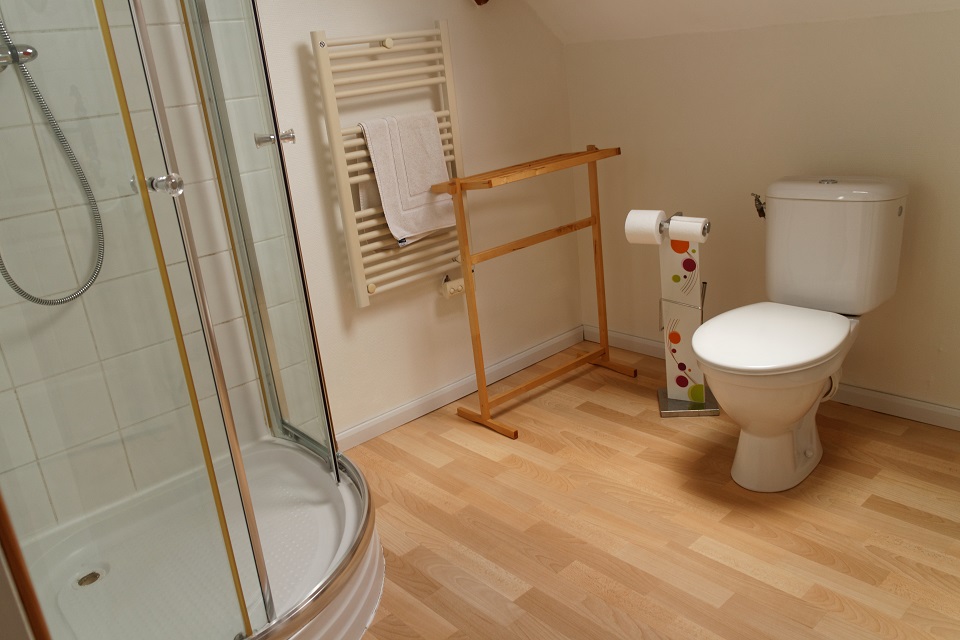 Framboise bathroom
–
–
---
Check out our gîtes too. We have four to choose from:
Le Fenil – sleeps nine
Abricot – sleeps four/five
Romarin – sleeps four
44 le Val St Revert – sleeps four/five