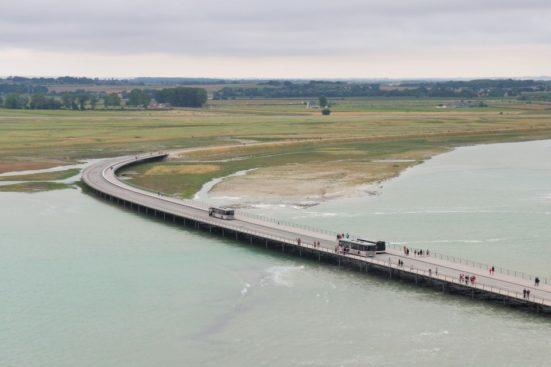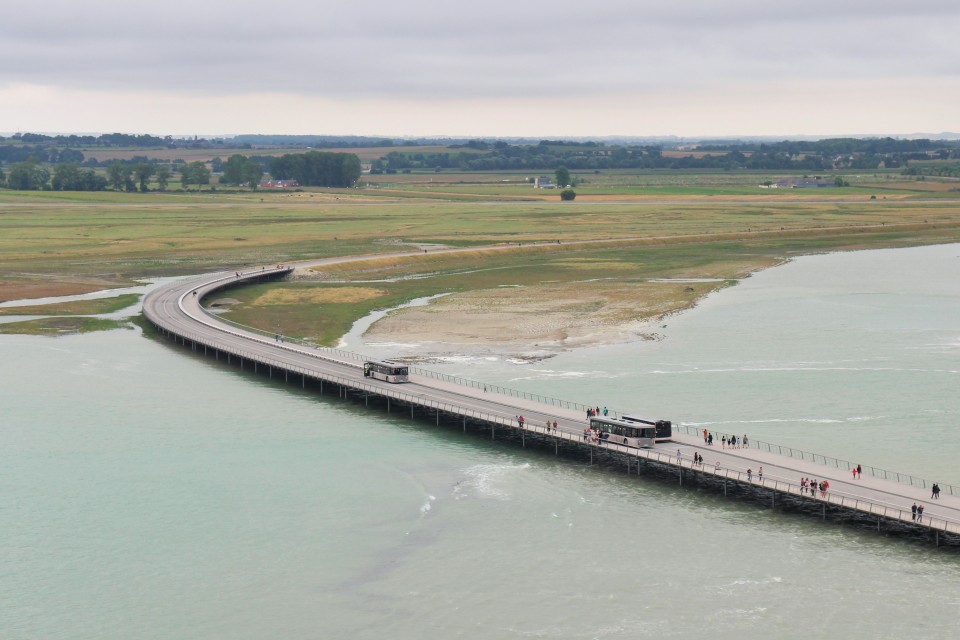 The summer late night visits to Mont St Michel finished at the end of last week and we are heading into high tide season.
The bay of Mont St Michel is famous for having one of the fastest rising tides in Europe.  'Faster than a galloping horse'.  The tides follow a fortnightly pattern and for a few days every couple of weeks the Mont is surrounded by water and appears to be an island.  For some of the highest tides, there is the chance of seeing a tidal bore rolling across the bay, though that does need the wind to be in the right direction.
You can see the tide tables at The Mont St Michel Tourist Office Site.  Where dates appear, the Mont will become an island.  Where dates are highlighted, the entry to the Mont is blocked by water for a short time.
With children back at school, September and the first part of October are great months to see this phenomenon, when the Mont is less busy, particularly mid-week.  And as a bonus, if you are travelling from the UK, Brittany Ferries are offering crossings from £125 for up to 4 nights (book by 6th September).
We hope to see you soon.