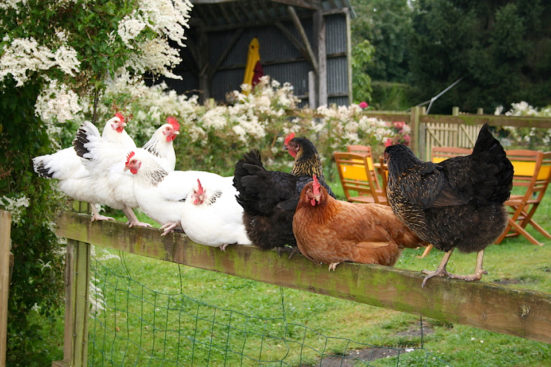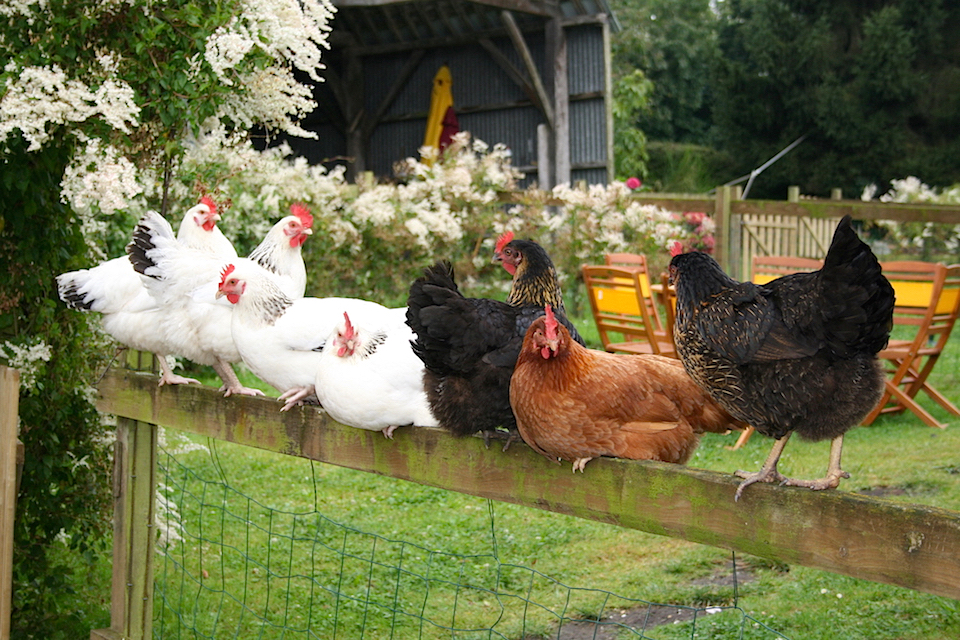 Room to relax, play, have a barbecue or hunt for eggs
La Ferme de la Baie has two acres of lovely gardens and grounds. Each of the three gîtes has its own enclosed garden areas – the rest of the grounds are shared. Hammocks, swings and a slide have been provided and there is plenty of wide open space to play ball games alongside the gîtes. A paddling pool can be made available on request.
A covered hangar in the grounds is a great place to have a barbecue and dine alfresco. Guests are also welcome to sample ripe fruit and nuts from our numerous fruit trees, which include cherry, peach, plum and walnut trees.
Adjacent to the main play area is a field where we keep our sheep and hens. During the summer months, we sometimes have piglets living at the far end of the field and it's definitely worth the walk to watch their antics!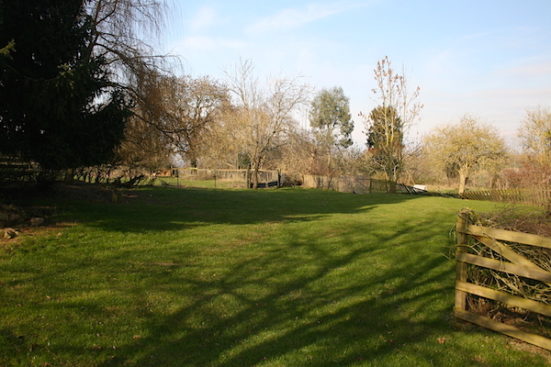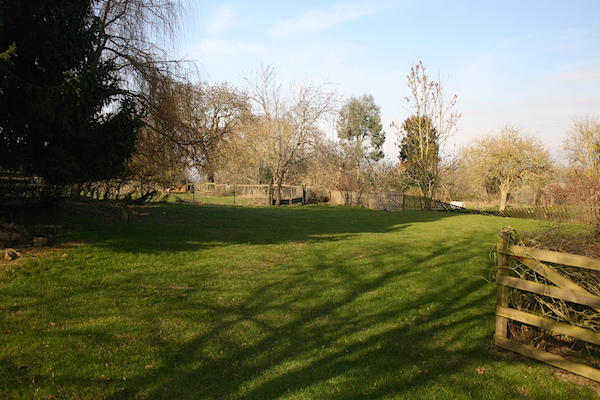 The shared garden area, available to all guests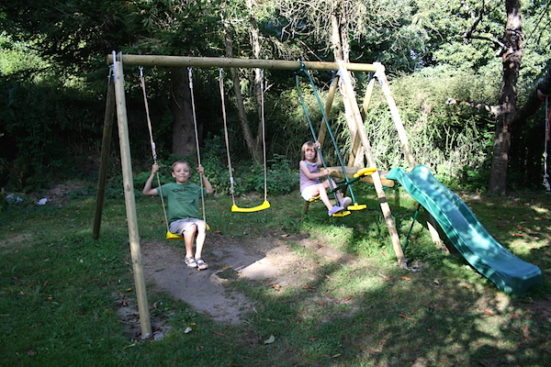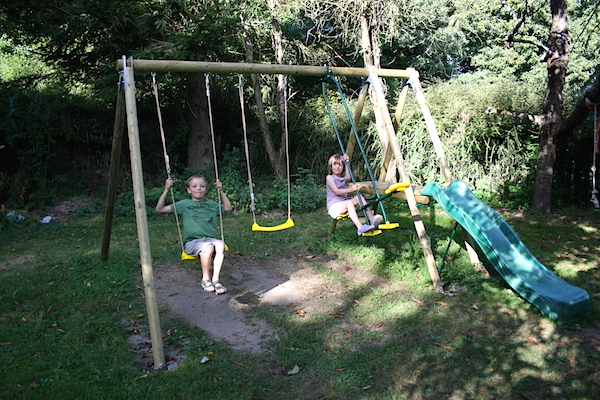 Playtime in the garden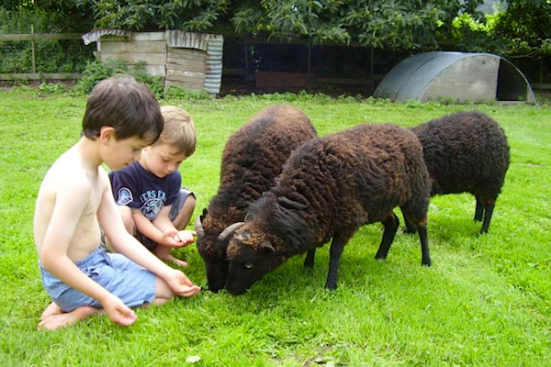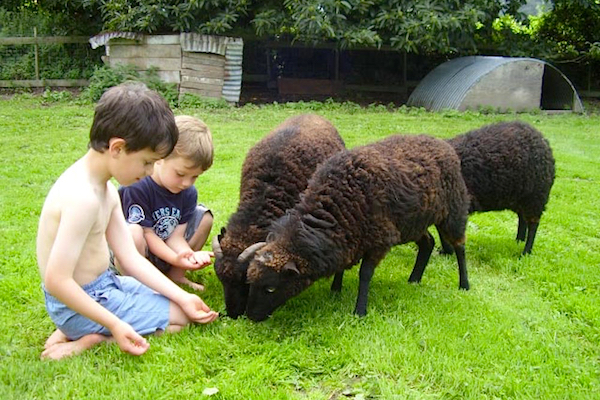 We played with the sheep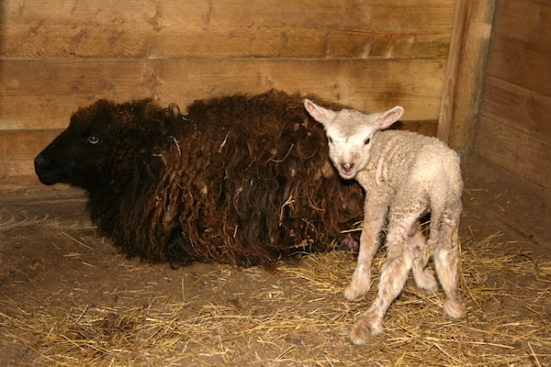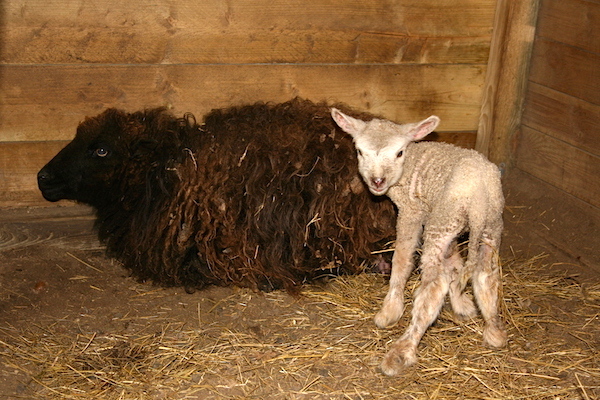 Demelza with her first lamb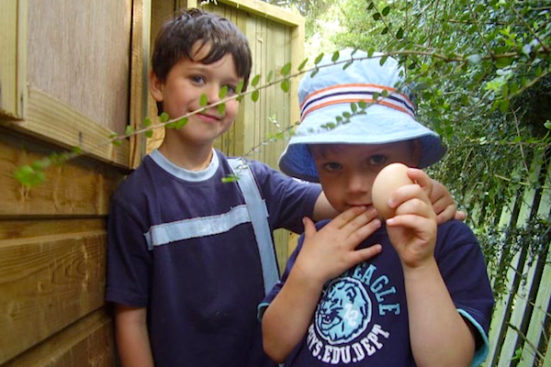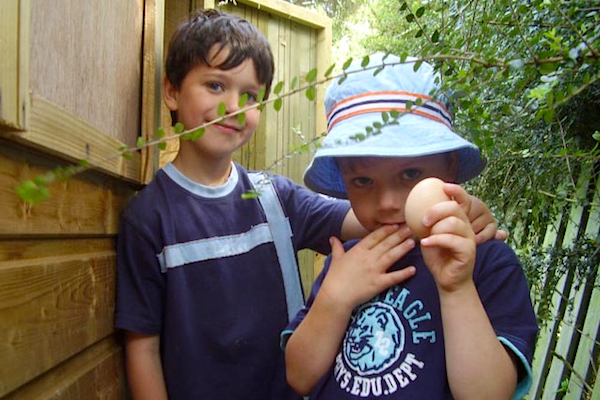 We found an egg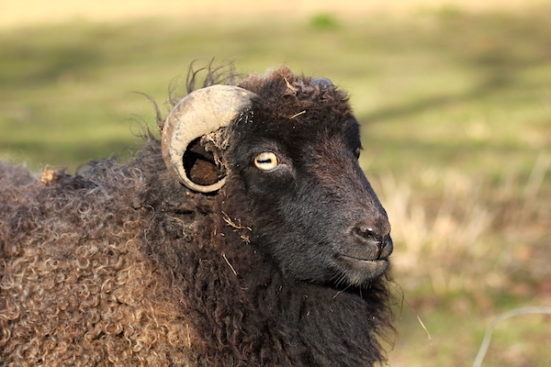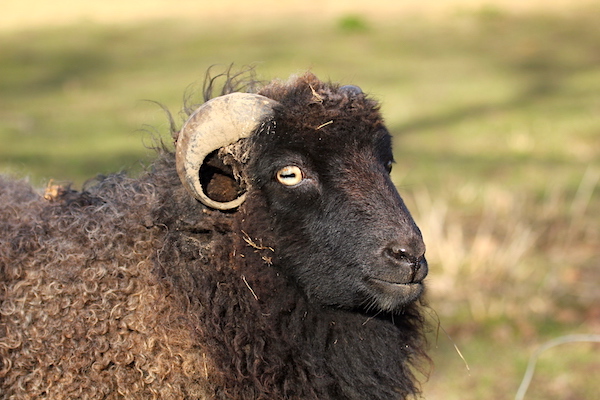 Big Steve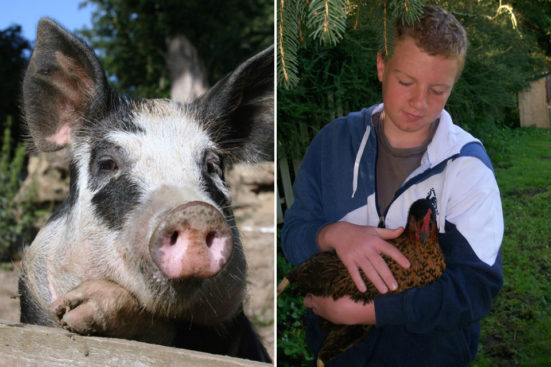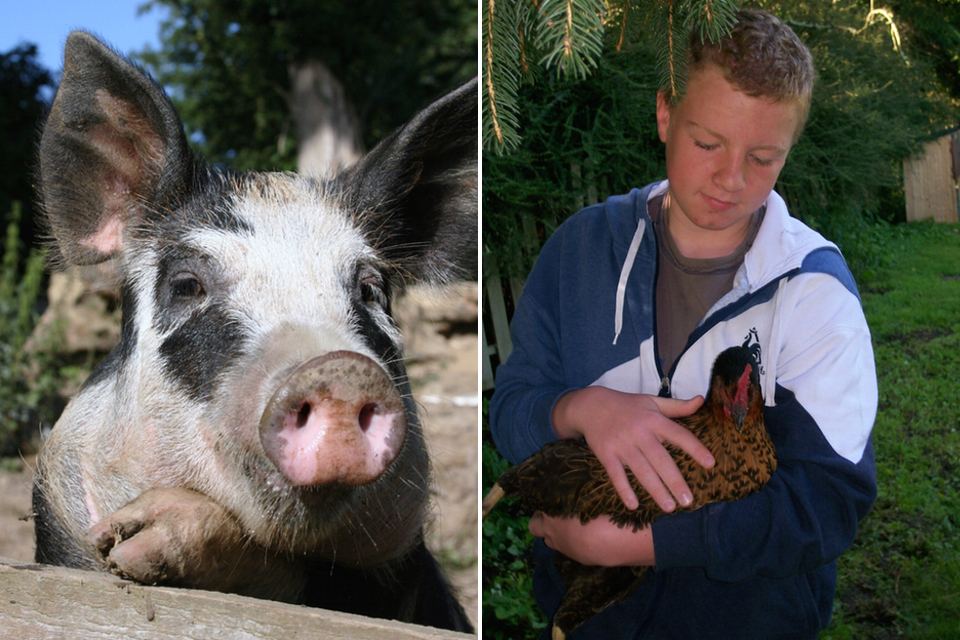 One of the pigs we have from time to time | A chicken is everyone's friend