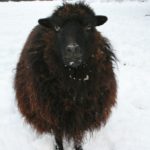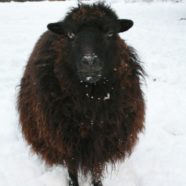 Today we said goodbye to Demelza.  She was part of the package when we moved to La Ferme de la Baie, so she was probably 10 years old, which is a good age for a sheep.  The Ouessants are the smallest breed of sheep in the world and a very hardy.  She was very timid when we arrived, but got braver as she got older.  Big Steve is the last of the pure Ouessants, and he has the advantage of never having his body ravaged by childbirth, so he could be with us for a while yet.
In a happier note, Constance kept the numbers up by giving birth to a healthy baby girl last night.  Henry would like to call her Menthe!!  Not that mint sauce is a familiar condiment in France.  Lets hope that the fox doesn't hear about her.
Photos to follow in the next few days.
More from Mont Saint Michel Gites