A recent guest was just heading out for the day, when I asked "What are your plans for today?"  "We are going to Fougères," he replied.  "But the castle is closed on a Monday at this time of year". Monday can sometimes be like another Sunday in France, as many shops are closed and some tourist sites are closed too, at least for some months of the year.  Fougères castle is closed on Mondays from October until April.  (It's also closed for lunch time, between 12:30 and 14:00, so really in the tradition of French opening hours.)
So it's worth planning ahead and checking what's going to be open.
Mont St Michel is always open, except for Christmas Day and Labour Day (1st May).  Outside school holidays Monday can be a good day to visit, as you miss the weekend crowds.
A Monday in Saint Malo
If you are visiting the region for a few days, St Malo might be a good place to head to.  It's only 40 minutes away, and you can take the scenic route following the coast road around the bay of Mont St Michel to get there.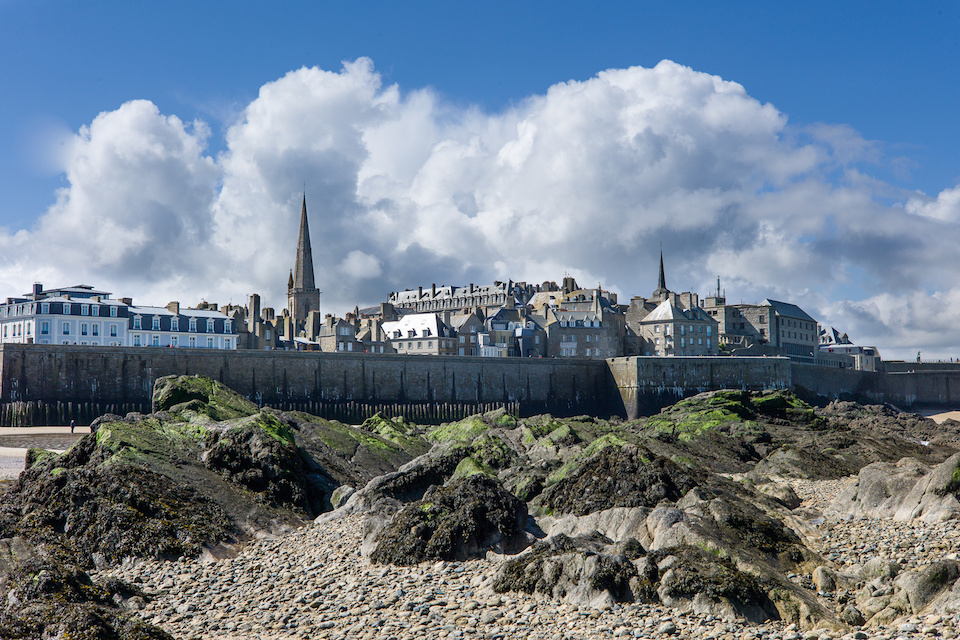 Le Fort National at St Malo is open on a Monday (and closed on a Tuesday for part of the year).  This year it is open from 8th April until 17th September except on some Tuesdays.  It is an island, and access is restricted by the tides, so check the website for opening hours if you plan to go.
Zoom out to find some of the places mentioned.
And if you like walking, you could also walk out to Ile Du Grand Bé, with its church and the tomb of Chateaubriand  and Fort Du Petit Bé, which announces when it is open to the public by hoisting a flag.
It is always possible to walk the ramparts around the town of St Malo, though the local saying of St Malo is 'If it isn't raining it'll be windy' so hang on to your hat.  And in the cathedral is the tomb of Jacques Cartier, who claimed Canada for France in 1534.
The Aquarium at St Malo is also open every day, though not quite all year round.
Walking
If you just want to be outside, you could just go for a walk… around the bay, in sight of Mont St Michel or…
…you could head to the Foret de Villecartier for a walk around the lake.  We love visiting the forest at all times of year.  The photo below was taken in January, when there was a hard frost.  In other years we have been stepping through pristine snow.  There is shade on the hottest days and some shelter if it rains.  Perfect.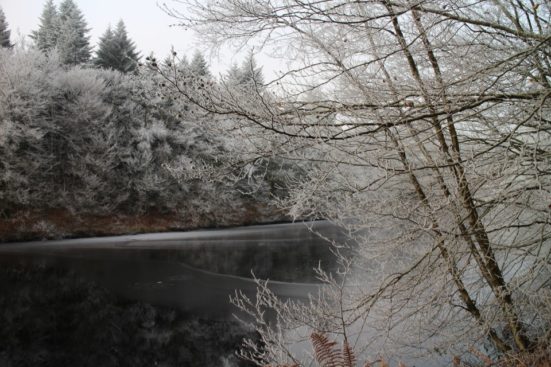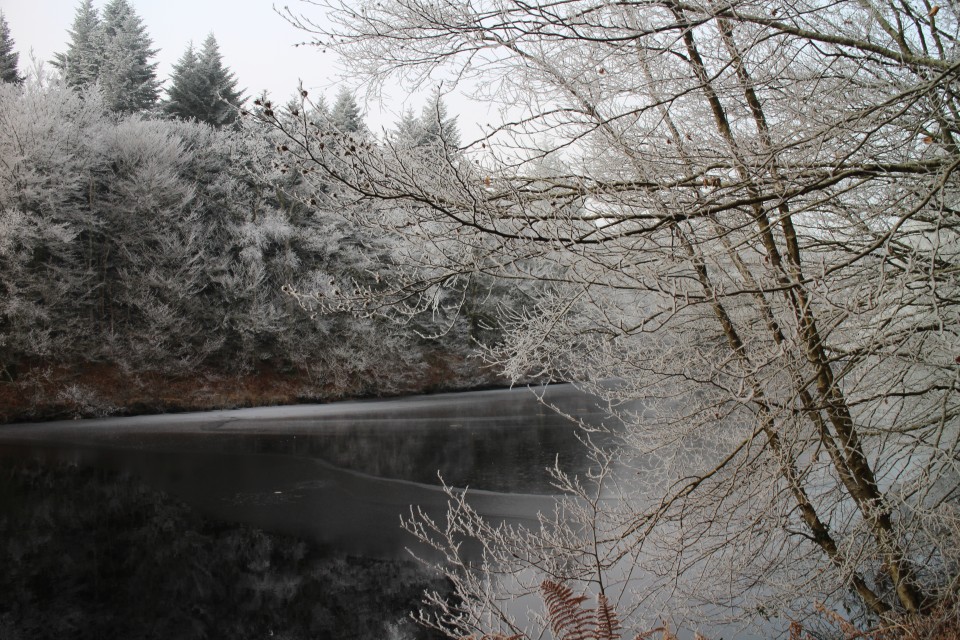 There is a marked route for a 5km walk, which takes in 2 lakes.  Be careful though.  We once started the 5km walk and ended up walking for over 3 hours, having missed a turn!
And it's Frodo's favourite place to swim, though it's not a place for humans to swim.