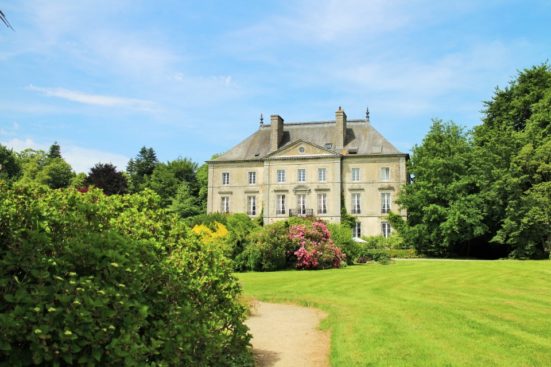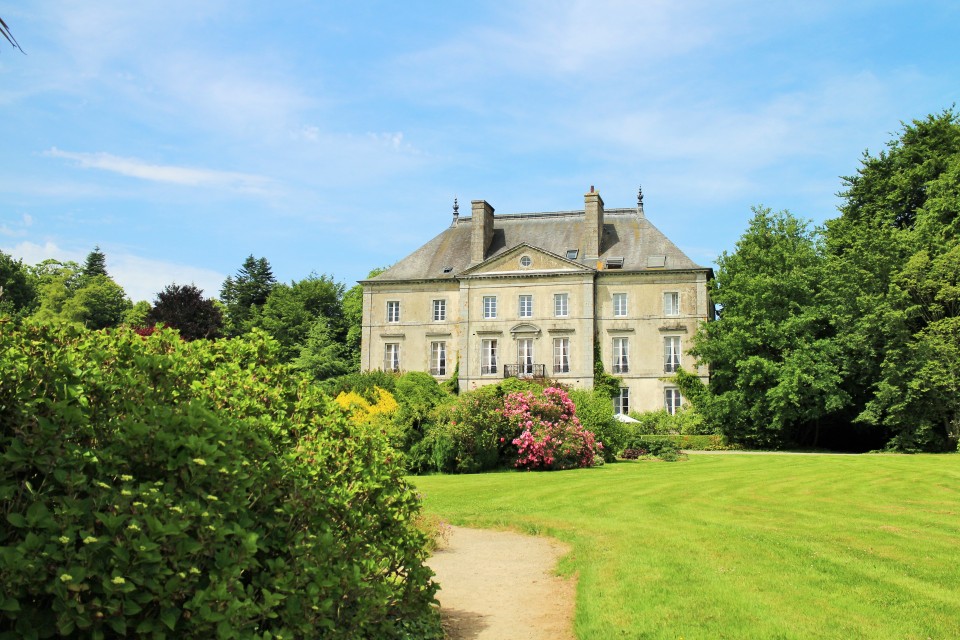 After 10 and a half years, I finally got around to visiting 'le Parc Botanique de Haute Bretagne'.  It's on a slight detour from us to Fougeres in the middle of nowhere.  And it was lovely.  If I lived a bit closer, I would probably visit every week, but tumbling lawns, water features and themed gardens are just my cup of tea.  They even serve a cup of tea in the Chateau!
I used to live in Chester, and I often visited Ness Gardens.  This garden has a similar feel… something different around every corner, a relaxed feel and even an invitation to walk on the grass.
Of course I got distracted by the wildlife in the pond…
And in the air…
As well as being surprised by the teddy bears picnic in the lettuce patch…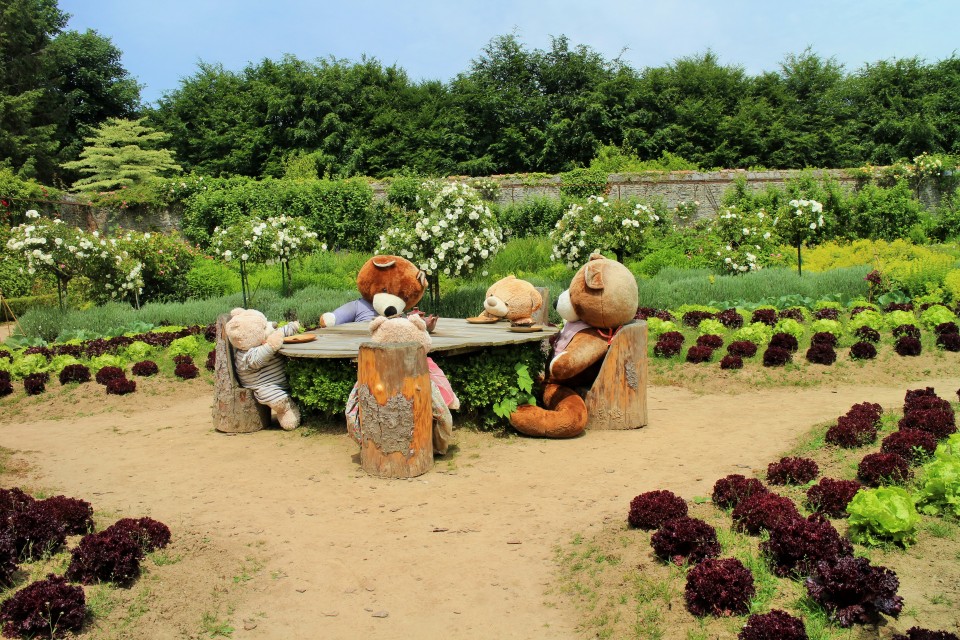 So with a mixture of formal and informal gardens, a swing bridge, a meandering path and somewhere for a cup of tea or an ice cream, this is a beautiful interlude.  There's plenty of shade when the sun is beating down.  Consider adding Le Parc Botanique de Haute Bretagne to a day out at Fougeres.  It's open every day from 1st March to 15 November.
I will definitely be back in the autumn, to see it in a different season.
You can find out about prices, opening hours on the website at http://www.jardinbretagne.com/.
They've got a B&B in the chateau too.