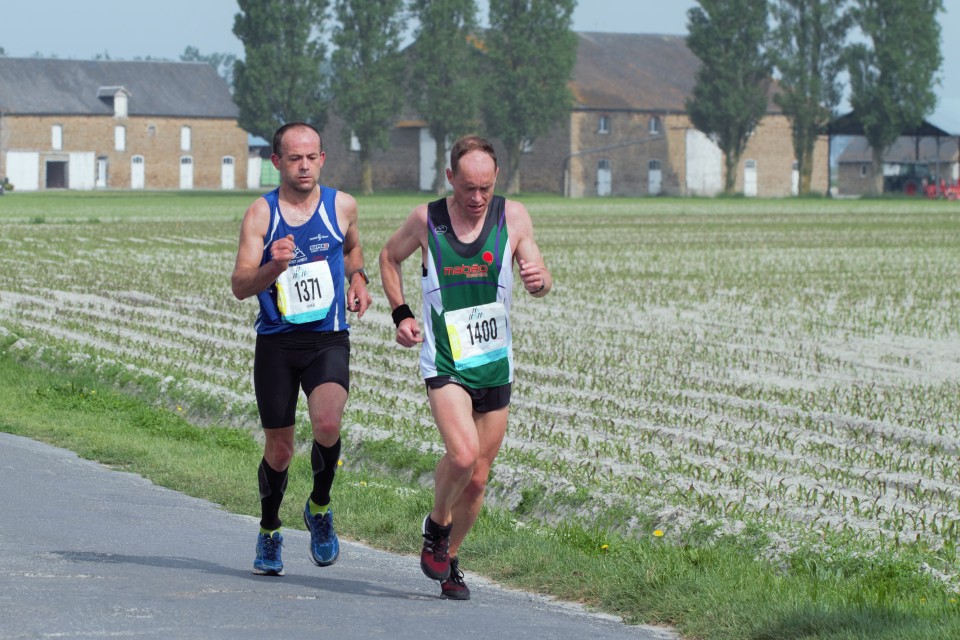 It was the marathon at the weekend.  26 miles of apparently flat terrain, with the destination in site for a lot of the time.
The route criss-crosses the Polders to Mont St Michel, so I popped out to see what was happening at the 35km point, which is about 5 minutes from home.
I arrived as the eighth runner went past.
More from Mont Saint Michel Gites